Eco-friendly Folders & Products with Green Printing
We offer a variety of Forest Stewardship Council® (FSC®) certified, recycled and responsibly printed, green folder marketing products.
Whether it's through our products or our partnerships, we're producing quality presentation solutions while working for a greener tomorrow. If you're interested in exploring environmentally friendly options for your project, we'll gladly offer assistance. There are a number of ways we can help you support the green effort.
Vegetable-based vs. Soy-based inks
We use vegetable-based inks standard. But what's the difference between vegetable-based inks and soy-based inks? Find out more here
Listed below are Independent Printing & Packaging's environmental organizations.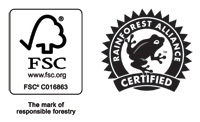 Independent is an FSC® certified printer supporting responsible management of the world's forests. We adhere to the standards of the Forest Stewardship Council® as a Chain of Custody supplier.
Please look for FSC® certified products on our paper stocks and foils page.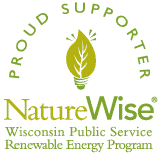 Have your printing job produced with renewable energy! Independent Printing is a proud supporter of NatureWise. As part of the NatureWise program, a designated amount of kilowatt hours from a variety of local renewable energy power facilities is reserved for us. How it works: We know how many kilowatt hours of electricity it takes to produce a job, and we allot that time to be used accordingly.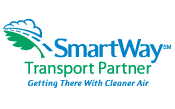 Environmental Protection Agency's SmartWay Partnership is founded on the premise that partners are committed to programs and management practices reducing greenhouse gas in freight transportation. Independent works diligently to improve our fleet's fuel efficiency. We operate Freightliner Sprinter trucks using 5-cylinder diesel engines, which average 23 MPG as compared to more traditional gasoline engines at 13 MPG.